LENA: Registered Massage Therapist (RMT), LEVEL 2 REIKI PRACTITIONER
Lena is a deep tissue therapist who graduated from Bryan College in 2015. Over the years, she has seen the improvement of her clients not only physically but also mentally and spiritually. Massage Therapy is a crucial part in maintaining your body, mind and spirit so that you are able to function at 100%.
Lena is also a LEVEL 2 Reiki Practitioner. She believes that energy is flowing all around us and at times these energies become blocked. If a blockage occurs, Reiki healing energy is used to remove this blockage. These blockages can translate as emotional outbursts, physical pain, or a general feeling of being unwell. Reiki has been used for decades as a holistic approach.
SVITLANA CHECHEL CH, Reiki Master: Therapist
Svitlana Chechel has intensive experience in dealing with clients who are experiencing depression, anxiety, PTSD and trauma. She has knowledge in EMDR (eye movement desensitization reprocessing), CBT (cognitive behaviour therapy), and Mindfulness Therapy. Svitlana is a firm believer mental health is just as important as physical health, she combines mind and body in her work. Over the years she has developed an interest is energy healing; through this type of healing she was able to understand the true connection to mind, body and spirit. She has received her Level 1,2 and Master Level Reiki. She is certified through Nation Guild of Hypnotists and in using her knowledge to treat clients who are experiencing anxiety, depression, PTSD, trauma, stress, fear and phobias. She is working with clients individually to determine the best course of treatment. Svitlana continues to advance her knowledge to stay current in her practice to provide the best care and treatment to date. It can be challenging to take the fist step to get help, Svitlana provides a safe non-judgmental environment that is welcoming. Svitlana offers a complimentary consultation to see if you both would be a fit. To book the consultation you can do so by calling our office at 905-709-7979 or booking directly through the booking page. If you would like to arrange this in private with Svitlana please do so by emailing her directly at svitlanachechel@gmail.com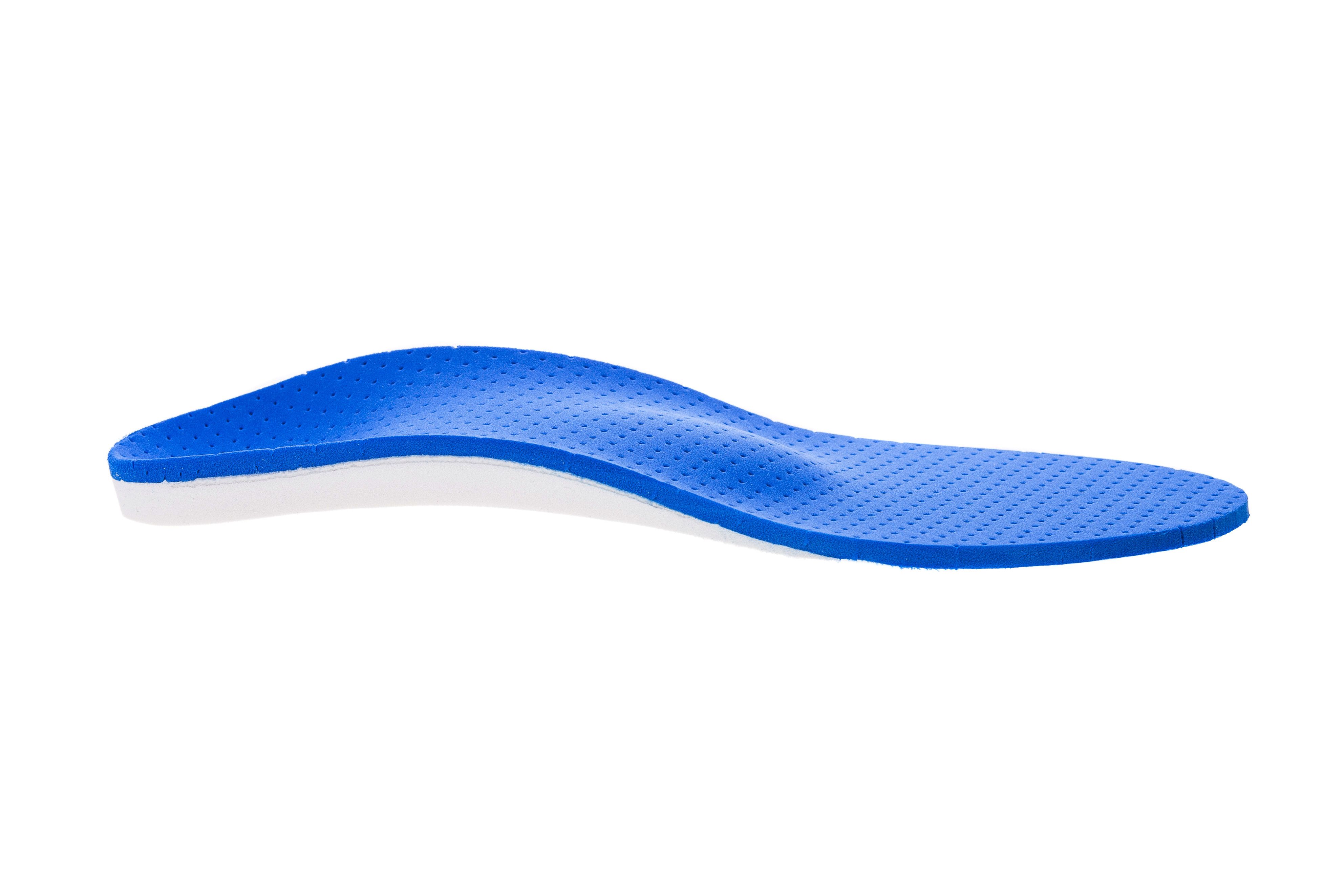 SINA SHAFIEI D.Pod.M: Chiropodist
Sina Shafiei is our licensed Chirpodist. He is successfully registered and graduated from the College of Chiropodists of Ontario. Sina has ample experience dealing with patients since 2010. He then graduated from York University with Bachelor Degree in Kinesielogy and Exercise. Sina provides safe effective and ethical care performed by his knowledge in accordance with the professional standards of the College. He strongly recognizes the patient's particular needs, and makes appropriate modifications suitable for best custom orthotics. He continues to interact and develop professional as well as therapeutic rapports with patients. Sina enjoys helping people decrease their pain and one of his main goals is to improve their quality of life.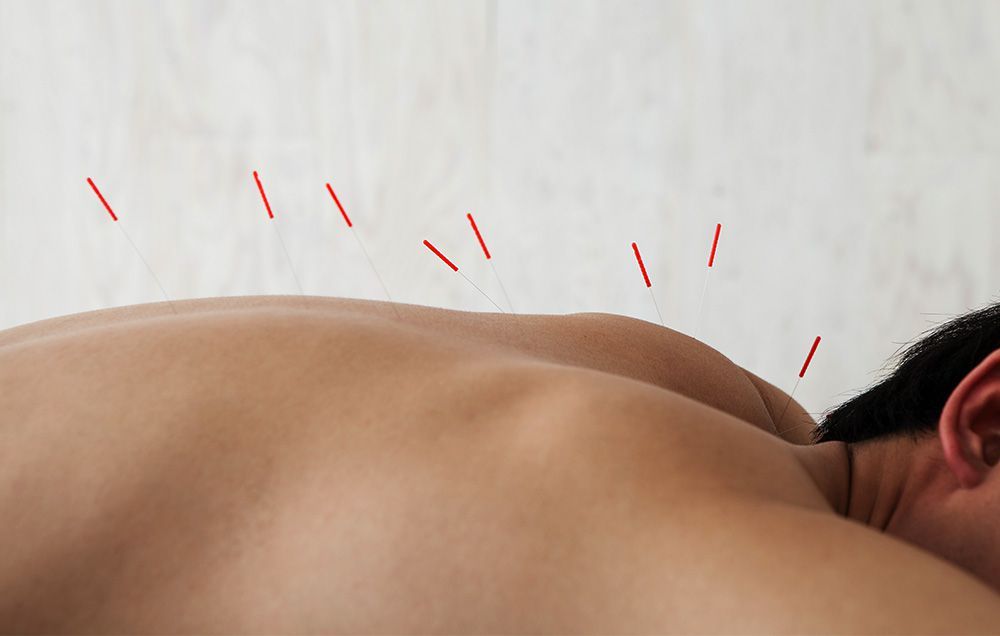 MARYNA: Registered Acupuncturist (R.Ac)
Maryna is a Registered Acupuncturist with the College of Traditional Chinese Medicine Practitioners and Acupuncturists of Ontario (CTCMPAO) She has a vast knowledge of how to treat patients who are suffering from a variety of ailments. Her aim is to reach the root of the problem so that she is able to provide outstanding results. She believes in a client centered approach where she conducts a specific study of the individual's symptoms and background. Her goal is to ensure that the patient feels comfortable and has all of their questions answered. Maryna believes that for the best possible outcome, the patient and the clinician must work together as a team.
Dr.Jordan Rabinowitz: Chiropractor
Dr. Jordan Rabinowitz is an experienced Chiropractor and Acupuncture Practitioner. Jordan hold an Honours in Bachelor of Science, with a specialization in Human Kinetics from the University of Guelph, he holds a Doctorate of Chiropractic degree from the Canadian Memorial Chiropractic College. Jordan has completed additional training in Smart Tools Soft Tissue Therapy, Tool Assisted Soft Tissue Therapy, Athletic Movement Analysis, Thompson Technique, Functional Biomechanical Assessment, as well as courses in Paediatrics care. Jordan is also certificated in functional integrated medial acupuncture, focusing on the treatments of acute and chronic pain management and sports injuries. Jordan has a unique knowledge of biomechanics, anatomy and exercises physiology, which allows him to seamlessly implement manual therapy, training and exercise rehabilitation treatment programs to improve functional ability. Jordan has provided long-lasting relief to patients suffering from headaches, shoulder, hip and knee pain, as well as disorders of the feet and ankles such as plantar fasciitis. Jordan will work with you to find the root of your problem and will ensure to deliver professional, caring and effective treatment to ease your pain and concerns.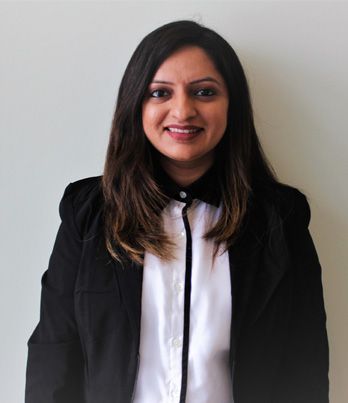 Soniya Virani PT: Registered Physiotherapist
Soniya Virani is highly experienced Registered Physiotherapist with the College of Physiotherapists of Ontario. After pursuing her Bachelor of Physiotherapy (BSc PT) in 2006 she had a chance to work in the most prestigious multi-specialty hospital. She believes that education is continues process and that made her to upgrade herself by pursuing a Masters of Physiotherapy (MSc PT) with specialized in Neurological disorders in 2011.
She poses a strong experience of working in Orthopedic and Neuro Rehabilitation centers where she has successfully treated vast variety of patients. She has worked with patients from all specialties. She has a special interest in the treatment of Orthopedic conditions of the spine, SI joint, knee, shoulder and neck, and Neurological conditions such as Stroke, Parkinson disease, Cerebral Palsy and delayed developmental disorders.
Soniya Virani believes in evidenced based practice. What makes her stand out then others is her extraordinary hands on manual therapy skills, which includes Maitland's Mobilization and Mulligan's movement with mobilization (MWM), Manual therapy, MET, NDT and PNF to name few. She believes patient education is a critical part of any successful treatment plan, and works diligently to help her patients understand their condition and how to better manage their condition. And her philosophy for rehabilitation involves the use of manual therapy in combination with correction of biomechanical fault to help her clients effectively recover from injury and meet their personal goals. Empathy is her greatest virtue.